Seattle Sounders manager Brian Schmetzer has admitted that he was pleased with the showing of Xavier Arreaga during his debut league game for the club. The Ecuador international joined the team just prior to the close of the Primary transfer window and it had been predicted that he would be slowly drafted into the lineup.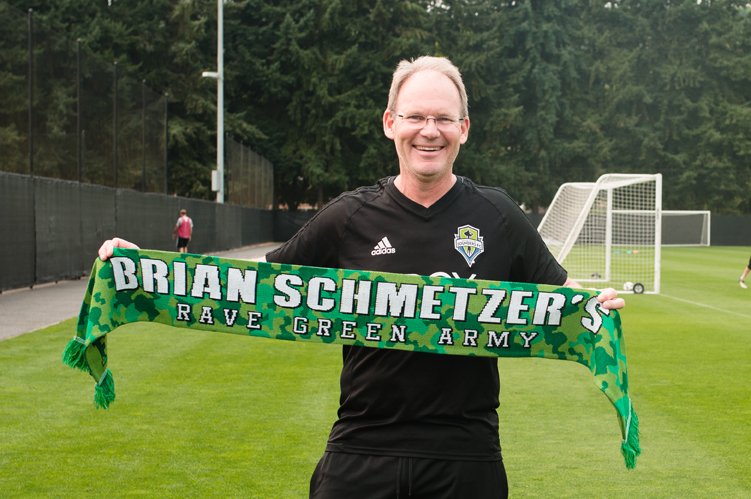 However, that was not the case with him brought on to make his debut during the recent clash against Sporting Kansas City after Kim Kee-hee suffered a lateral knee damage before the half-time interval. Despite his best efforts, Seattle ended on the losing side with a 3-2 scoreline but head coach Schmetzer was pleased with the debut showing, he said: "Arreaga was good. You saw what he brings. He'll need to learn the physicality of our league. On the ball, he was very steady and a calming influence back there…I liked what I saw."
Meanwhile, Arreaga was equally pleased with his contribution towards the team on his debut but acknowledged that the result was not the best, he said through a translator: "I'm happy to have debuted for the team and at the same time sad because of the result. We have to turn the page. We have another important game coming up and we have to prepare ourselves."
Arreaga is expected to play a huge role for the Sounders through the remainder of the campaign, considering Chad Marshall recently announced a surprise decision to retire from the game. Nonetheless, the central defender may not be available next month due to his international commitments with Ecuador.
The 24-year-old has made just the solitary appearance for the national team to date and it remains to be seen whether he is utilised more often for the upcoming friendlies as well as the Copa America tournament to follow. Ecuador made it to the quarter-final of the centenary edition of the Copa America three years ago.