Despite having a great career in the Premier League with Chelsea where he managed to win 3 Premier League titles, Frank Lampard has failed to impress in the MLS where he is even considered as the worst signing ever to play for New York City FC.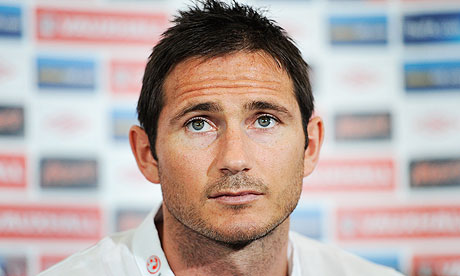 Some pundits have argued that the best thing he could do for City is to leave the club and to free the Designated Player slot so that the team can be able to sign a player that could really contribute to the club. Indeed, F
rank Lampard has failed to make any telling contribution to the club
given that he has most of the time been injured. And when he has been to play he has more often than not look to be out of form.
Frank Lampard has yet to make an appearance this season and the New York City FC coach; Patrick Viera seems not to be aware when he will make his return to the club.
Some people argue that City does not really need Frank Lampard at the club given that they currently have a host of midfielders at their disposal, and they will be better off recruiting another quality striker. Indeed, they have often seemed to rely on David Villa and having a quality striker will provide some respite to the veteran Spain forward.
The animosity towards Lampard has started ever since Lampard extended his spell at Manchester City in January 2015. Indeed, the former England international was supposed to join New York City at the beginning of 2015 but instead choose to stay in England at a time when New York City needed him the most. The worst thing is that he was not even playing in England and was a substitute most of the time.